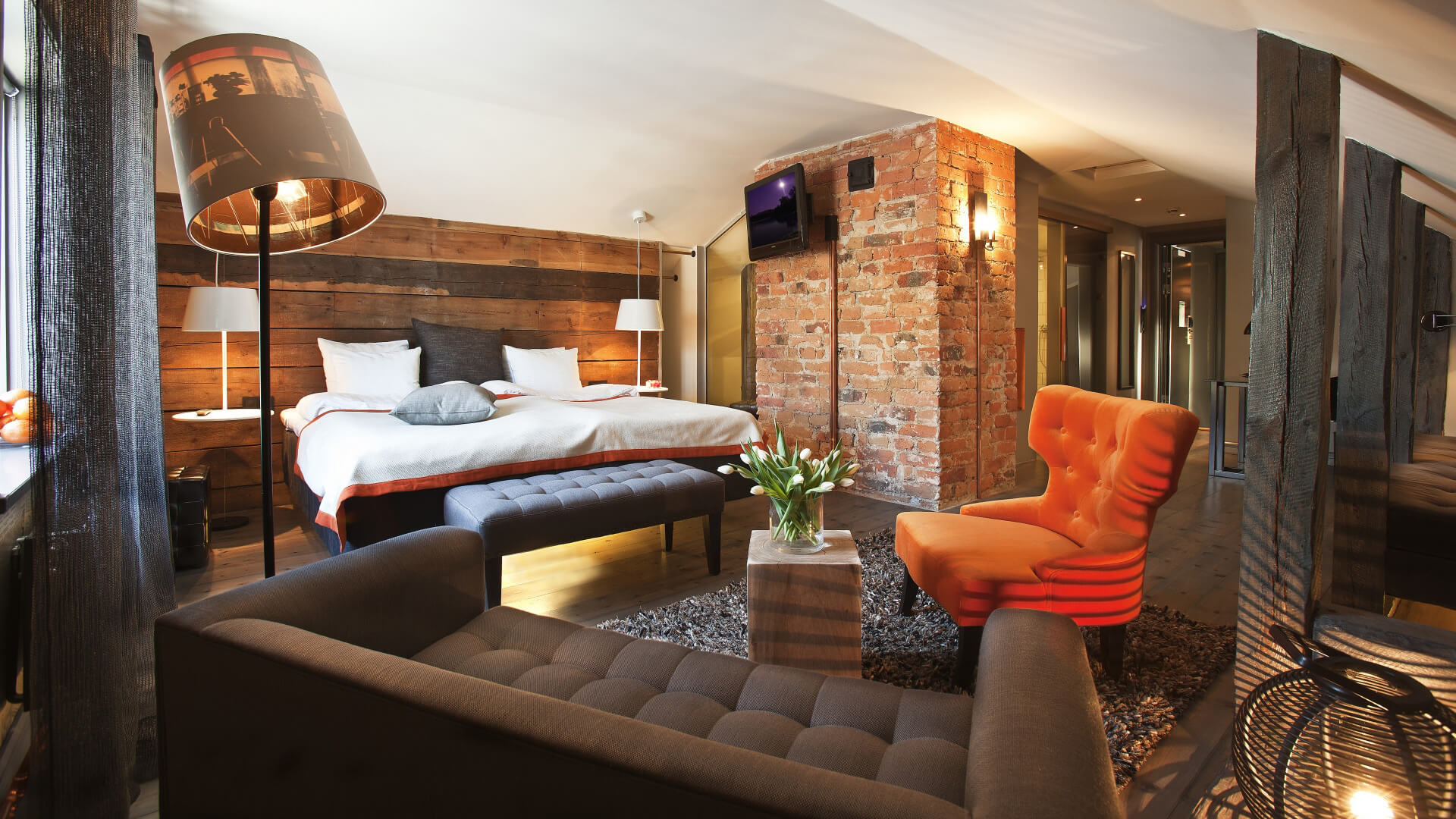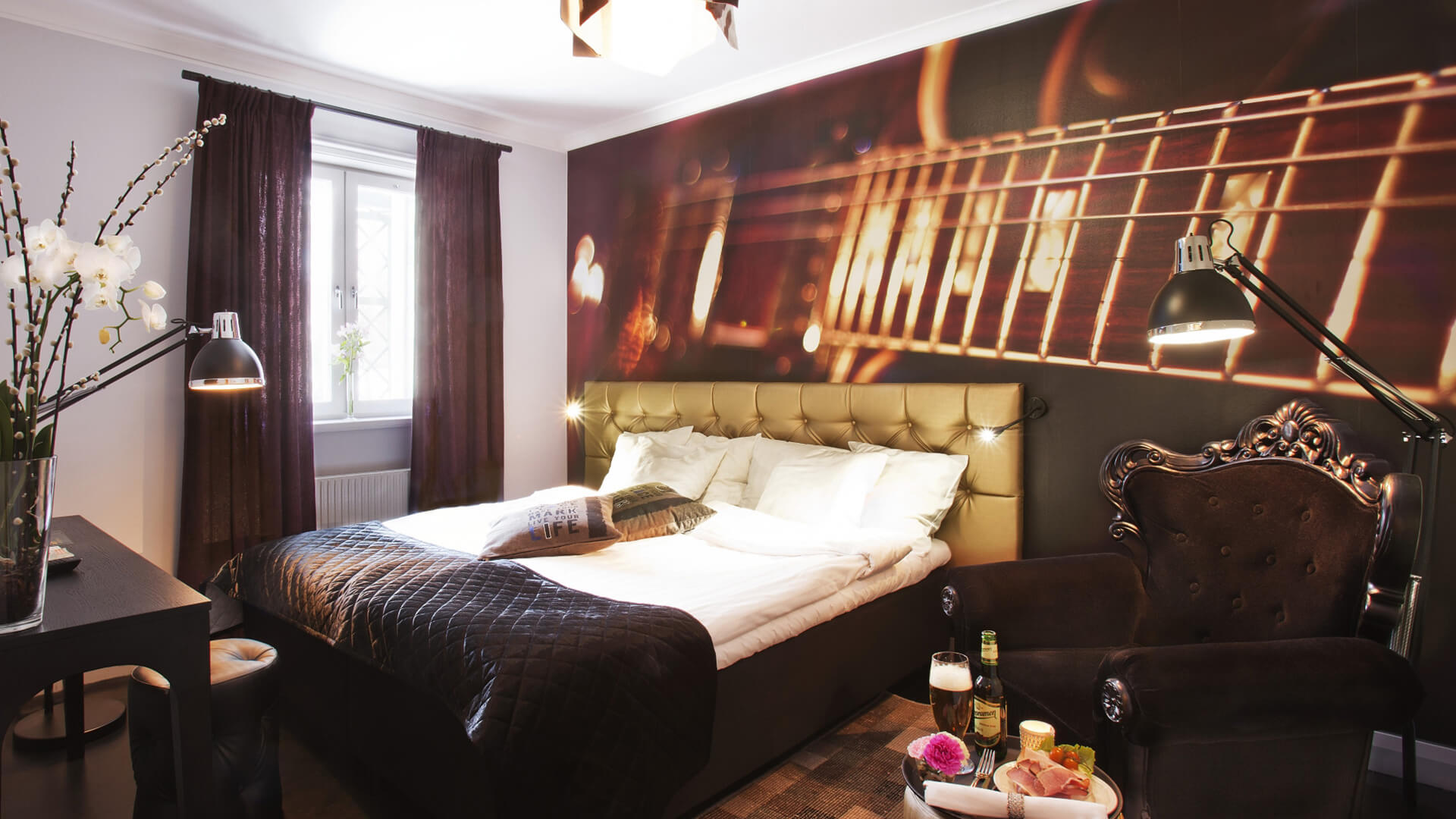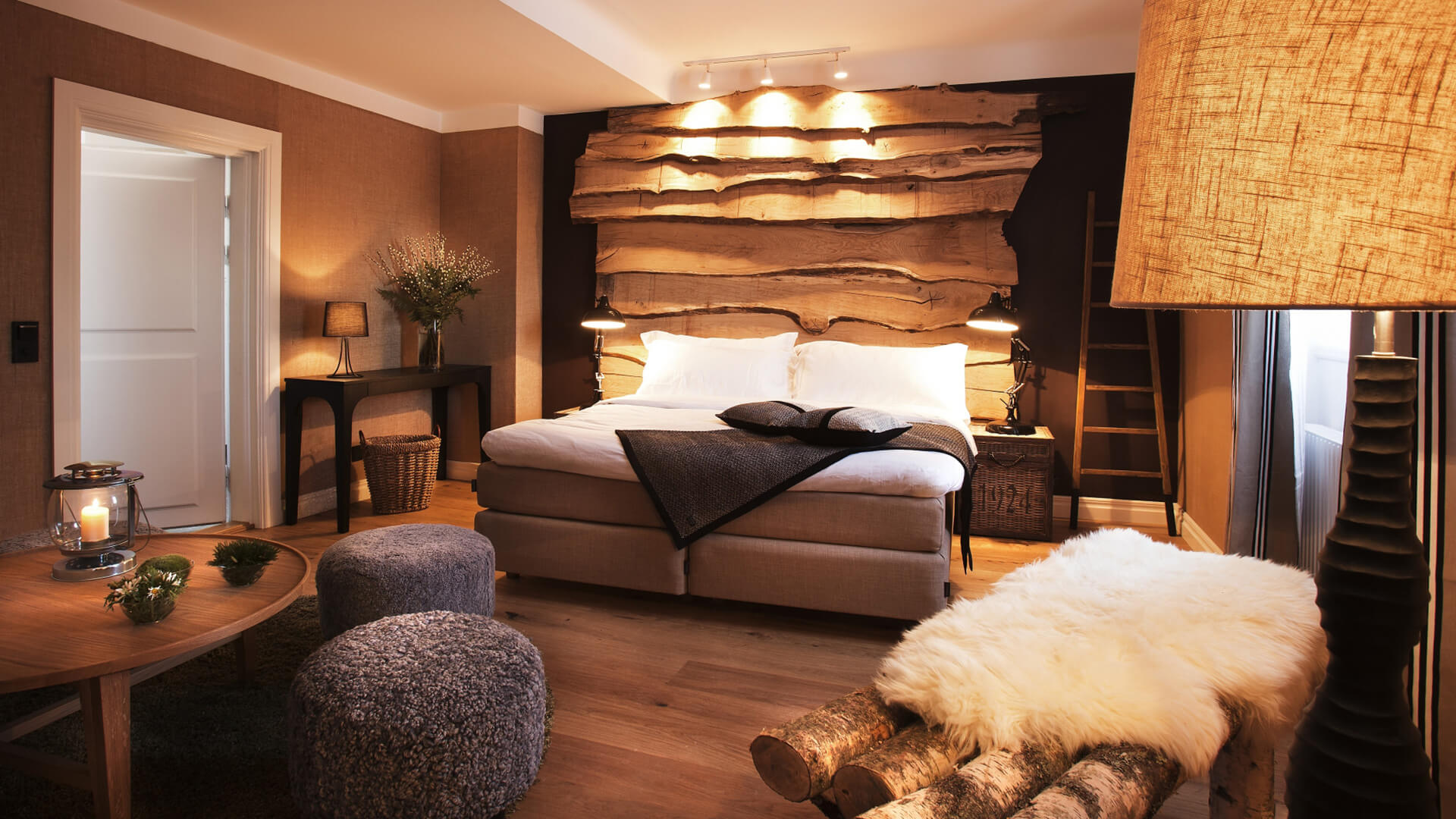 Rooms that makes you Feel good
during the conference , kick off or for leisure
Do you want to wake up in a cozy room in Trubaduren , a room with star quality or a room with a guitar theme? At our hotel in Stockholm , you get rooms with high standards and decor that must be experienced. Hesselby Castle is Sweden's Music Castle and you are just as welcome in your conference group as with your family or loved ones . Look forward to a relaxing stay where the accommodation is one of the highlights.
Orkestern
Are you a saxophone guy, an electric guitar chic or a mouth organ-playing folkie? In Orkestern 26 hotel rooms have been decorated taking inspiration from an instrument each from the orchestra.
Artist rooms
Book one of our artist rooms inspired by some of Sweden's most popular artists and add a touch of true star quality to your stay.
castle wings
Book a room in the castle wings and get a feel of the castle's history that dates back to the 1650th.
Trubaduren
Trubaduren has 18 Queen size rooms and two suites. The rooms are named and inspired by popular swedish artists.