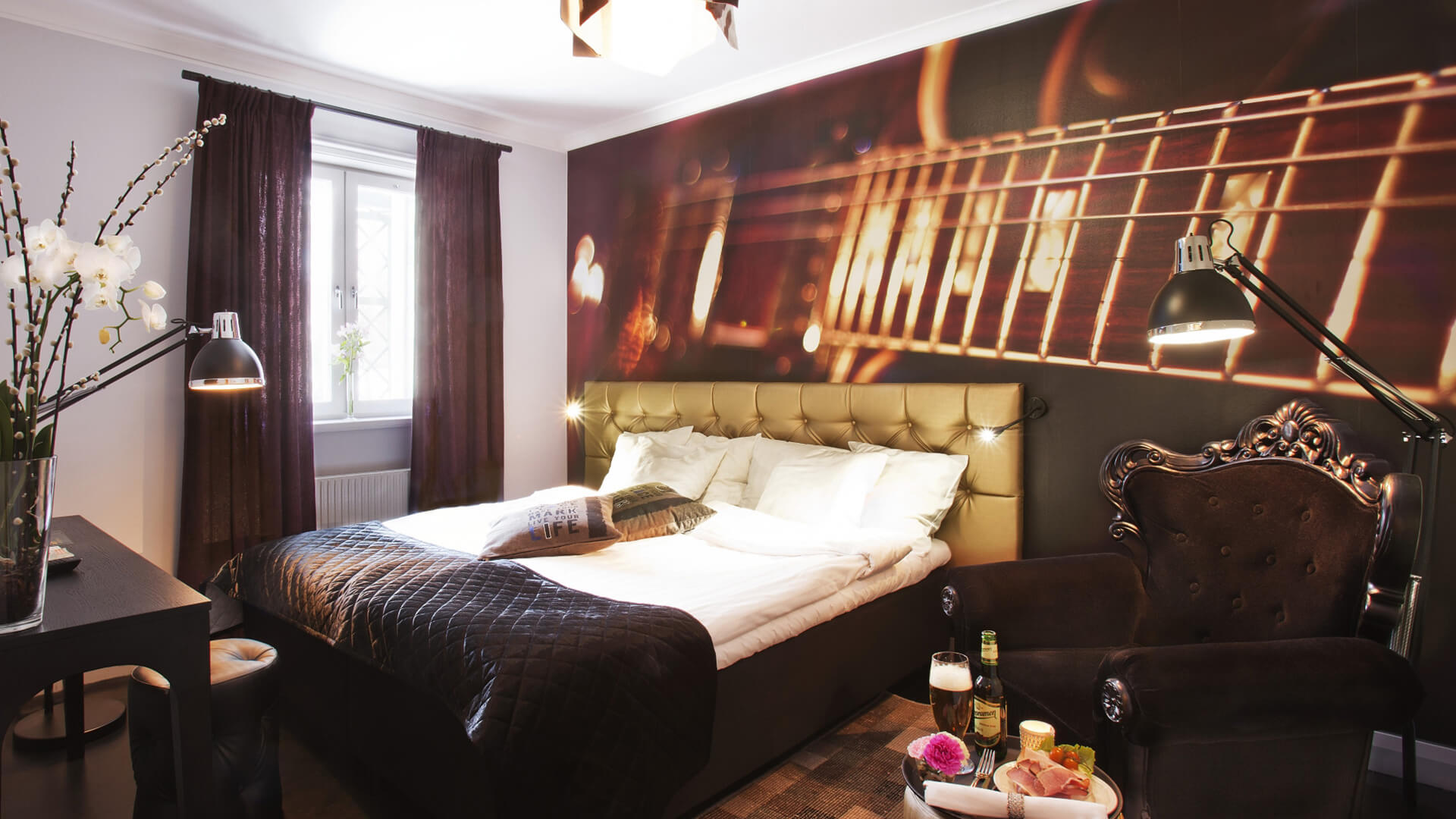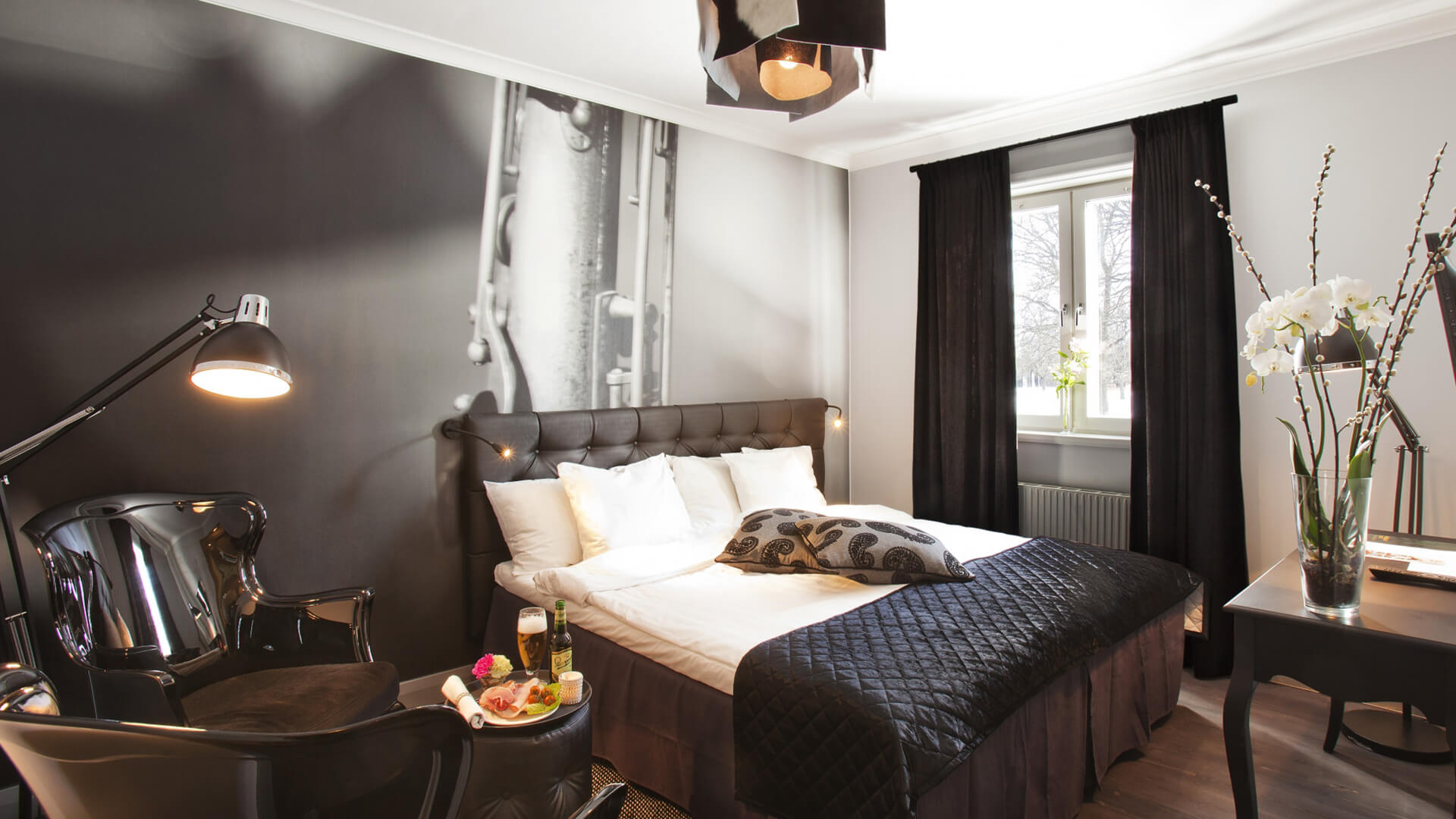 Sleep with your Favorite instrument on the walls
Are you a saxophone guy, an electric guitar chic or a mouth organ-playing folkie?
In Orkestern/the orchestra , we have 26 rooms which have had their interiors inspired by the instruments in the orchestra. Hesselby Slott is Sweden's Music Castle , here you'll stay in a relaxed and cozy environment .
Artist rooms
Book one of our artist rooms inspired by some of Sweden's most popular artists and add a touch of true star quality to your stay.
Trubaduren
Trubaduren has 18 Queen size rooms and two suites. The rooms are named and inspired by popular swedish artists.
castle wings
Book a room in the castle wings and get a feel of the castle's history that dates back to the 1650th.